If you are looking for a roofer get in touch with Maximus. Stephen is very professional and honest- as is his team. Also completed the job in good time. It is such a relief when you find a good company
Quick and efficient job done by great guys, new roof so I don't need to worry now with bad weather coming
Mary Anne McDonald
2023-10-08
Excellent professional service. Checked roof and replaced roof tiles.
We had work done to reprint the sandstone on an end terrace Victorian sandstone property in a conservation area. Also repairs to roof timber, a chimney and the back of the house was repainted. The staff were all friendly and professional and the boss was very helpful and reliable. It was easy having them around our family home.
Steven was great in coming out and advising on work needed done and was able to get it done promptly. Excellent communication.Will definitely use again if required and will recommend to any friends or family. Thanks again
Robert Anderson
2023-10-01
Great service – needed a couple of roof tiles replaced. They were very fast and responsive. Steven phoned me back that day and came out the next day with a free quote. Work was complete the day after that. Very friendly and efficient. Was kept up to date with what was happening throughout. Would definitely recommend.
Randi Carlisle
2023-09-15
Absolutely outstanding! Stephen was informative and transparent during the entire process. Declan and the boys were hardworking, and worked professionally and timely. I am very pleased with the work they completed and I wouldn't hesitate to recommend them. Keep up the good work! 🙂
A pleasure doing business with Steven and his crew, turned up on time and did a great job, I would recommend.
Excellent service. Turned up when they said they would to provide quote and then the following week to carry out repair work to slate roof. Competitively priced. Would definitely use again.
Alex Somerville
2023-08-31
Steven and the boys did a great job and were pleasant and easy to deal with.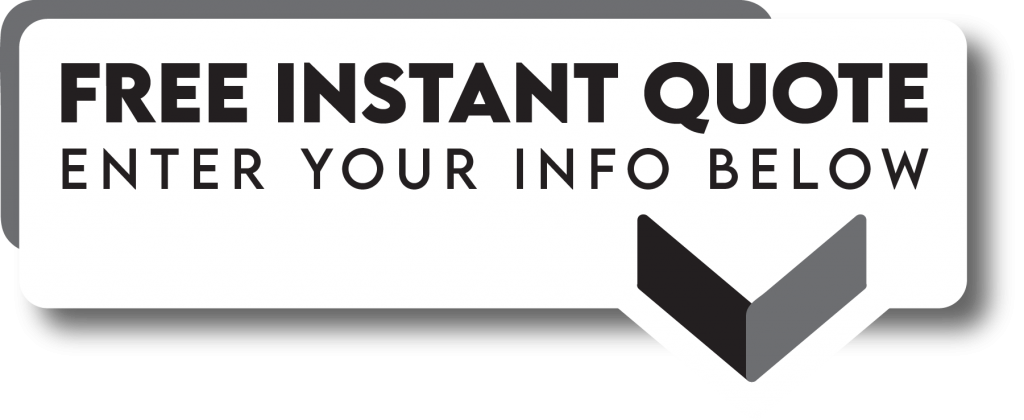 Special Offer !
Free Gutter Installations with Every New Roof Replacement
Recent Projects
We Do the A-Z Of Roofing And Building Repairs
We work with each customer on a bespoke basis, and provide them with the best quality at the most competitive prices. Our team pay special attention to the goals and requirements of all of our clients, whilst tailoring our services to the individual in question. We have residential and commercial roofing services to suit each and every one of our customers.
We offer all our customers a 10 year guarantee, so you can rest easy when hiring us for your next project!
About Us
Our roofing experts have carried out work in Argyll, 
Helensburgh
, Clydebank, Balloch, Alexandria, Bearsden, Milngavie, Knightswood, Anniesland, Jordanhill, Hyndland, Paisley and Glasgow. From full roof replacements, roof repairs, flat roof work, gutters and fascias, and sandstone restoration, we do it all!
Our team of highly skilled local contractors are here to help you with all of your commercial and residential roofing needs. If you are looking for an honest and reliable roofing expert then you can rely on us.
Our services combine high-quality results with affordable pricing for the best roofing in town. Our team of roofing specialists are equipped to handle an array of roofing challenges, and ready to assist with the jobs you need done.
If it's a leaking roof, broken tiles, or an old property in need of a complete new roof replacement, then we are the local roofing contractors to call!
Whilst roofing is our core business, we also offer our customers services like rough casting, driveways, and sandstone restoration.
DETACHED
UP TO 80sqm FULLY
STRIPPED AND RE-TILED FIXED PRICE £5,900
SEMI-DETACHED
UP TO 65sqm FULLY
STRIPPED AND RE-TILED FIXED PRICE £4,900
MID-TERRACE
UP TO 50sqm FULLY
STRIPPED AND RE-TILED FIXED PRICE £4,000
If you are in need of a roof replacement or new roof installation in Helensburgh or Glasgow or anywhere in between, then feel free to give us a call, and we would be happy to provide you with a quote!
Roof Replacement/ Re-Roof
Our new roof and extensions service is ideal for clients who are building a brand new property or simply looking to give their existing home an upgrade. Professional roofing contractors like ourselves, provide you with the certainty of a safe and secure roof that will last the test of time. Our team regularly do roof replacement jobs all over Scotland, and we work closely with experts like roof plumbers so that we can ensure that your roof is weather-resistant and perfectly installed. We have worked with many different roofing materials and can provide recommendations on which one is perfect for your new build.
We have a vast amount of experience fitting and repairing garage roofing as well for our customers. We will often use roof sheets for these types of jobs due the fact they are lightweight, durable and easy to install. Garage sheets can be made of metal, plastic, bitumen, fibre cement, so it's important to choose the correct one for the type of job at hand.
Having a roofing contractor repair an ageing roof is the perfect way to improve the look and feel of your house. We have a wide selection of roof repair options for you to choose from. All of our services are affordable and designed to help extend the life of your roof, so it's durable for the Scottish weather!
If your roof is leaking then take advantage of our excellent roof plumbers to help you quickly resolve the issue and repair your roof so that the problem will not reoccur. Our repairs can help you to restore your roof to its prime condition.
If you're looking for a roof repair in Glasgow, Paisley or Helensburgh then you are in the right place! 

We have experience in repairing roofs of all kinds, from rubber, EPDM, cement tiles, flat roofing, dry verge, ridge capping.
"We recently hired Dumbarton Roofing Services for a re-roofing after we discovered a leak in ours. Steven and his team were just fantastic. Professional, efficient, on time, and they were able to get us booked in a week later from when we enquired! We even managed to get them back a few weeks later to restore our sandstone on our home!" 
Craig G, Alexandria 
"My wife and I were looking for a reliable and local roofer when we came across Dumbarton Roofing Services. Their positive reviews convinced us to give them a try. We were not at all disappointed. They painted our roof and it looks ten years younger now." Rob J. Bearsden
High Quality Roofing Services
At Dumbarton Roofing Services, our contractors are competent, and they can quickly install and repair your tiled roof as per your guidelines. We have experience in working with a range of different roof types.
EPDM
Rubber roof
Flat roof (PVC, EPDM rubbers)
Conservatory roof
Dry verge
Emergency roof repair
Gutters, Fascias and Downpipes
Guttering provides your house with essential drainage that helps to protect it from potential water damage through leaks. It should be regularly cleaned and maintained. These steps will help to increase its durability and lifespan. Our guttering services are designed to help you to keep your guttering in great condition for as long as possible. We perform gutter cleaning, repairs, and replacements. We can also inspect your guttering to let you know if it needs any special care. All of our gutters offer high quality corrosion resistance with a durable, low maintenance finish,  we have offer a full range of different colours.
If you are in need of a gutter repair, or gutter replacement, then we can certainly help get the job done!
"Dumbarton Roofing Services were hired to fit a roof on our new warehouse. They were upfront about the costs and time that the process would take. Their competitive pricing was one of the reasons that we chose them. The new rubber roof that they installed has been a great investment." Luke A. Bearsden
Our team are specialists in the building and roofing trade, and over the years have had many requests from customers to help restore their sandstone homes. We have over time now become experts in this service, having done it now for 5 years. 
Sandstone restoration
Stone repairs and cleaning
Masonry repairs
Repointing of brickwork
Cleaning dirt or repairing worn-out floors and other surfaces can make your house look original and attractive. If you are looking for someone to bring your sandstone home back to a presentable state, Dumbarton Roofing Can help! We offer a guarantee with our services so you can be confident you are getting a quality job and your sandstone will be left immaculate! 
"I recently saw a leak and realised that I needed someone to fix my roof as soon as possible. I decided to use Dumbarton Roofing Services and I'm so happy that I did. They have been so quick with all of the repairs and the cost was much lower than many other companies had quoted. I'd recommend their services to anyone looking for a trustworthy roofing company." Rick T. Paisley "I reached out to Dumbarton Roofing for a quote on a roof replacement, and Steven came out the next day and had us booked in the following week. The quality of the job is second to none. Thanks again guys. Fraser M. Helensburgh
What is the best time of year to replace a roof?
The best time to replace your roof is from late spring to early summer. During this time the rains have significantly subsided. Besides, the extreme humidity and heat of summer have not yet begun.
Is it ok to put a metal roof over shingles?
It is possible to install a metal roof over your shingles safely provided it is in line with the local building codes. Remember, laws may require full tear-off in case a new roof is to be installed.
Should I replace or repair my roof?
There are many things to consider in this situation.
Condition of roof – if you're missing only a few shingles, then a repair could be the answer. However if extensive damage has been done, then it could be worth looking at getting a new roof installed.
Age of the roof – an average roof will last anywhere from 20-30 years depending on the type of cladding. If problems are appearing and it's nearing the end of the lifespan, then a roof replacement could be the answer.
Budget – Many people opt to just repair their roof because this seems like the more affordable choice. However, investing in a new roof may prove to be more economical choice in the long run. A repair/ patch up will not necessarily solve your problems, and more repairs may need done again in future and can add up to be an expensive lesson to learn.
How Much Does a Roof Repair Cost?
A normal roof repair can cost anywhere from £100- £1,300 depending on the scale of the requirement
Minor repair/ fix a leaking roof – £150
Installing a roof vent – £240
Replacing lead on chimney – £300
Clean gutters and fascias – £40-80
Replace one single ridge tile – £75-120
Can I pressure wash my roof?
A high-pressure wash on shingles can cause striping of granules. Therefore, it isn't advisable to use a high-pressure washer on your asphalt shingles. Similarly, pressure washing tiles will erode the finishing making it need more cleanings.
On average cleaning, a roof should be done from after five years since installation, and you should use a soft wash system that uses low pressure. Low pressure doesn't loosen or cause damage to the roof.
What Does Re-Roofing Involve?
Re-roofing is the most efficient and least costly way to restore your roof's look and feel.
During re-roofing, a new shingle overlay is put over your worn tiles to restore the look of your roof as well as give a protective layer to help prevent water from leaking into your home.
How Much Will a Roof Replacement Cost?
The cost of a roof replacement will depend on a few factors such as
Size of the area
Size of the individual tiles (smaller tiles are easier to replace)
Type of materials required for the job
accessibility of the roof
Roof replacements will normally cost between £3,900 to £9,500 depending on the size and type of tiles. However for some larger and more complex roofs you can expect to pay anywhere up to £15,000.
The cost is normally broken down as follows
Scaffolding
Labour
Materials
With Dumbarton Roofing Services, we ensure honest and upfront pricing every time, and offer a no obligation, free quote!
We are always happy to help our clients however we can. If you want to find out more information on any one of our services we can provide you with specialist assistance. Our dedicated customer service team is here to support you throughout your roofing renovation. Contact us directly for the answers to any questions or concerns that you have.
If it's a roof replacement, roof repair, roof restoration, or anything else that you need help with, we are the local roofer you should be speaking with.
Whether you are in Dumbarton, Clydebank, Alexandria, Balloch, Helensburgh, Paisley, Milngavie, Knightswood, Jordanhill, Anniesland Bearsden, Paisley or Glasgow, we cover all these areas as well!
Our knowledgeable team are here to help you with your upcoming 
roofing
project, and look forward to working with you!
Global Partners
** All work carried out by licensed trades. Maximus Building, Roofing and Landscaping.